---
Oxford, July/August 2023

Ludger V-Tag system is designed for the analysis of glycopeptides generated from the digestion of therapeutic glycoproteins such as monoclonal antibodies (mAb). It is comprised of two steps which can be completed in 2 hours (see workflow below). The first step involves the labeling of peptides and glycopeptides in a protease digest using a novel fluorophore that has been synthesized from 2-amino-1-naphthalenesulfonic acid. The second step is the enrichment and clean-up of the labeled glycopeptides using a hydrophilic interaction liquid chromatography (HILIC) cartridge.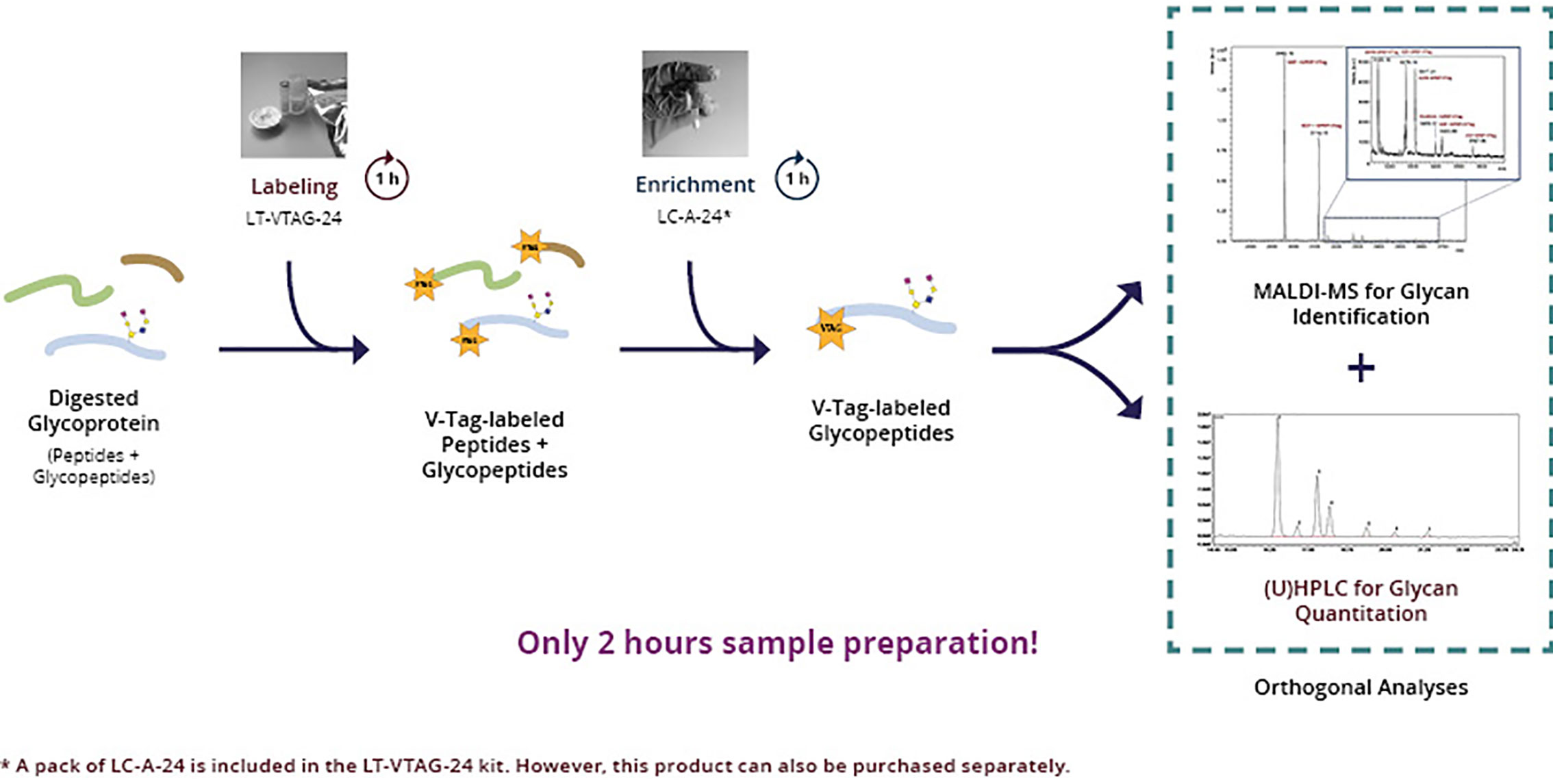 Benefits:
Integrates with Peptide Mapping Workflow without requiring extra steps for glycan release.
Minimal Sample Amount - As little as 10 μg of glycoprotein (IgG) is required.
Glycopeptides are enriched without degradation to preserve the glycosylation patterns and structures.
Quick turn-around - labeling and glycopeptide enrichment is completed in 2 hours.
Orthogonal Analysis - V-Tag labeled glycopeptides can be analysed by MALDI-MS and (U)HPLC to give you reliable glycan identification and quantitation.
Validated for GMP Labs - Validated to ICH Q2(R1) standards and tested in GMP level glycoprofiling labs.
Reliable mAb Glycoprofiling - Provides data comparable to gold-standard glycoprofiling methods based on 2-AB or 2-AA labeling.
Automatable for High-Throughput Studies - The procedure is scalable and compatible with 96-well plate-based assays, enabling high-throughput studies using a liquid-handling robot.
For more information about this product, please visit our website or contact us.

We are pleased to announce the launch of a new size LudgerTag DMB Sialic Acid Release & Labeling Kit (LT-KDMB-96)
This kit has been developed for the quantitative analysis of sialic acids and contains all the reagents necessary for the release of sialic acids from glycoproteins and their conjugation with DMB dye by an amination-cyclization reaction. Its larger kit size is ideal for high-throughput automated workflows used for the analysis of biological samples such as blood serum or plasma (see our workflow below).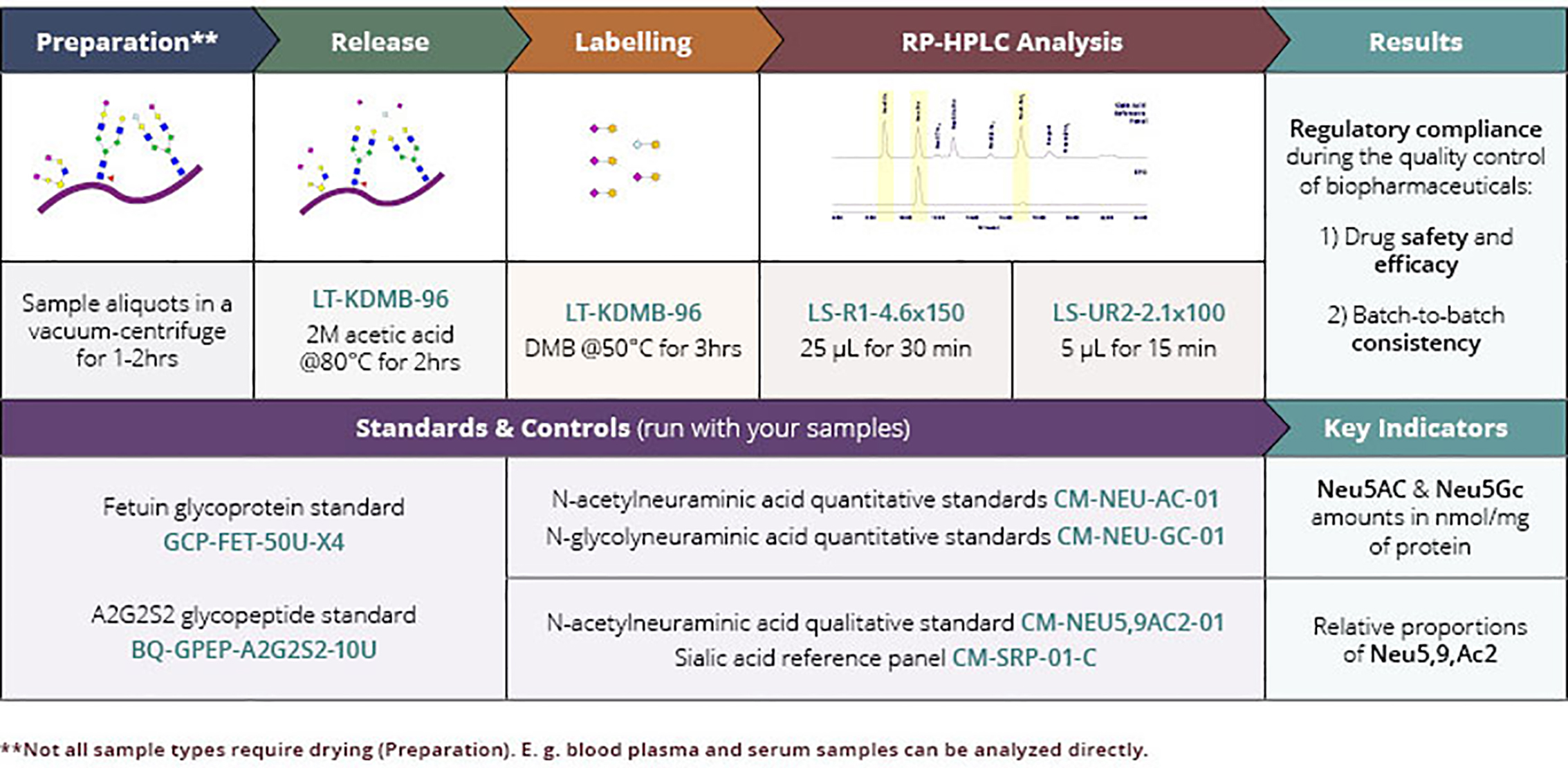 For more information about this product, please visit our website or contact us .