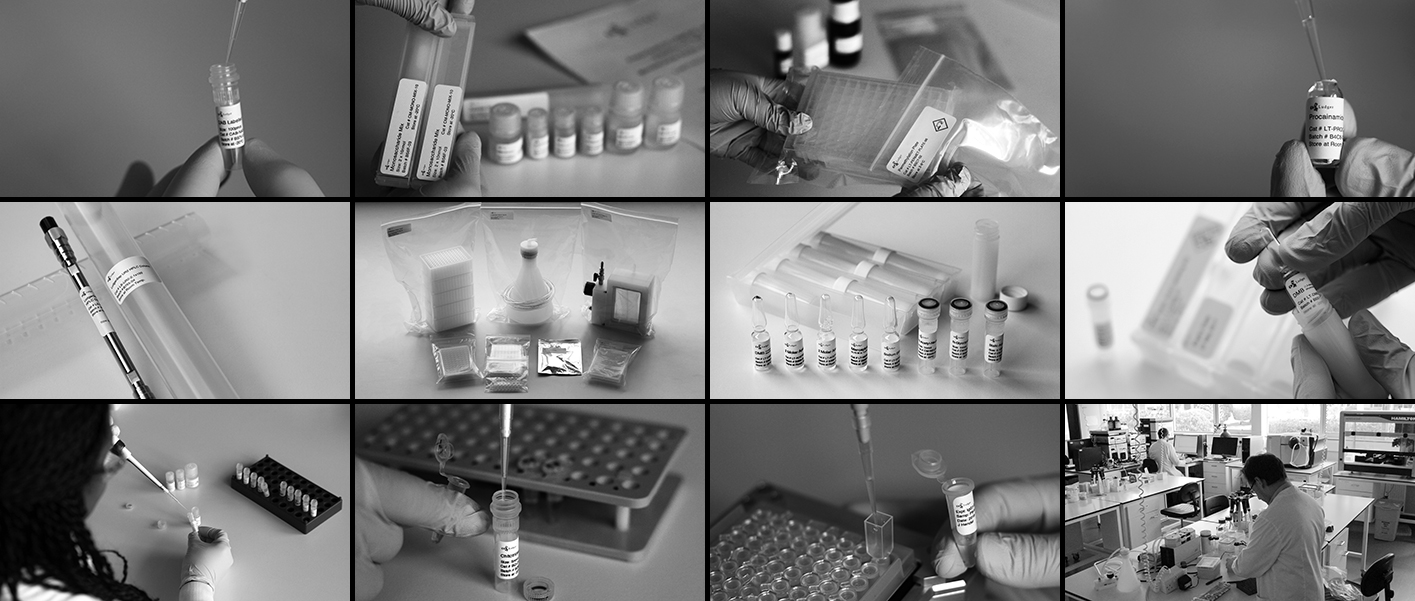 About Ludger
Ludger is a bioscience company specialising in analytical technology for medical applications of glycobiology. The technology originated at the University of Oxford, UK. It is used in the quality control of FDA- and EMEA-approved biopharmaceuticals worldwide, and can be used to support IND submissions. We have been operating since 1999 and have built up a client base including leading pharmaceutical and biotechnology companies throughout the world.
Ludger is an ISO9001 Registered Company. You can verify our certification through Certified Quality Systems, by visiting this link to their website and submitting a request. Ludger operates a Quality Management System (QMS) which covers all aspects of the company's operations, including glycoprofiling contract analysis, and is based on the ISO 9001:2015 registration framework.
We are pleased to announce that for the second consecutive year since Oct 2018 Ludger has achieved Cyber Essentials accreditation. Cyber Essentials is a government-backed and industry-supported scheme to guide businesses in protecting themselves against cyber threats. This accreditation demonstrates Ludger's commitment to security and our ability to defend both our organisation's and customers' critical data against prevalent cyber threats.
Ludger's Head Office, R&D, analytical services and production laboratories are located within the U.K Bioscience 'golden triangle' (Oxford-Cambridge-London) at the Culham Science Centre, Oxfordshire, UK.
Ludger also has a subsidiary office in Shanghai, China:
Ludger Shanghai Biological Technology Co. Ltd
Address: Plaza 66, 15/F, Tower 2, 1266 West Nanjing Road, Jing'An District, Shanghai 200040, China
---
Technology for Analysis of Glycoprotein Therapeutics
Ludger manufactures a comprehensive range of kits and reagents for ICH-compliant glycan analysis of biopharmaceuticals throughout the drug development cycle. Our catalogue includes kits for glycan release, labelling and purification. We also sell labelled glycans, glycan HPLC columns, enzymes and glycoprotein standards. Ludger is committed to ongoing new product development to ensure that there are high quality products available to you.
Click here for our products page
---
Glycan Analysis Services for Biopharmaceutical Realisation
We can design and execute appropriate glycan analysis programmes for your therapeutic and transfer optimised glycan analysis methods to your laboratories. Our analytical services for glycan characterization include: sialic acid profiling (to compare levels of NeuAc vs NeuGc), quantitative monosaccharide analysis, profiling of N- and O-glycans by a range of orthogonal HPLC and MS methods and detailed exoglycosidase sequencing. We also offer high throughput analysis.
Click here for our services page
---
R&D for Biopharmaceuticals and Medical Glycomics
Ludger has an ongoing Research and Development programme dedicated to improving glycan analysis for biopharmaceuticals and medical glycomics. Around half of our R&D is funded by EU grants as part of collaborative research programmes. Our research partners in these programmes include other bioscience companies and academic groups across the EU and include other SMEs, large pharmaceutical companies, clinical laboratories and Universities.
Ludger is a member of the BBSRC - IBCarb network and the Oxfordshire Biotech Network
Click here for our Research and Development page