Research & Development for Biopharmaceuticals
---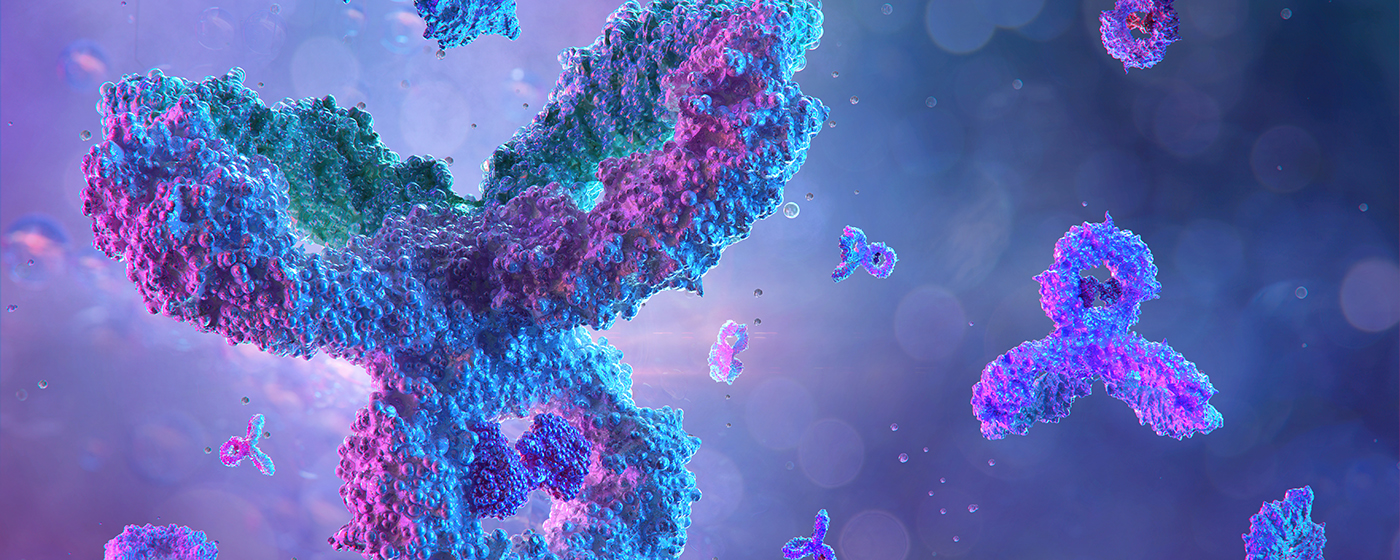 ---
Ludger's biopharmaceutical R&D is aimed at understanding the structure-function of biopharmaceuticals in terms of glycosylation. The goal of this programme is to improve drug development by the following steps:
Changing glycosylation of drugs to increase safety and efficacy
Implementing Quality by Design glycoprofiling workflows to maximise efficiency of drug monitoring
---
Collaborative Projects: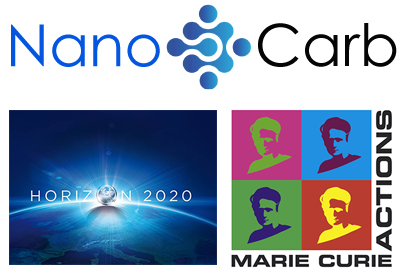 2018-2022
NanoCarb - Glyco-Nanoparticles for Applications in Advanced Nanomedicine
NanoCarb (a Marie Curie European Training Network (MC-ETN) H2020 funded project) is a multidisciplinary consortium including universities, research centres and SMEs with broad expertise ranging from Nanotechnology, Carbohydrate Chemistry, Glycobiology and in vitro/in vivo screening. The network will develop novel and well-characterised nanomaterials with synthetic and native glycans that will be used for therapeutics and guide development of new drug delivery applications. The project will train early stage researchers at the interface of nanotechnology and glycosciences, with the overall goal of achieving a new generation of professionals in nanomedicine for a prospective career in both academia and industry.

The project has been awarded 4.2 million Euros and will run for four years starting in October 2018. It is being coordinated by Dr Marco Monopoli, Department of Chemistry, at the Royal College of Surgeons in Ireland and will recruit 15 Early Stage Researchers (ESRs). Dr Daniel Spencer (Ludger) will lead the training package for this project.

www.nanocarb.eu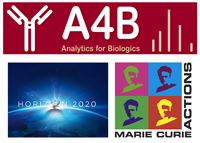 2017-2021
A4B - Analytics for Biologics - EU Horizon 2020 research and innovation programme (Marie Sklodowska-Curie grant agreement No 765502): a research training network on qualitative and quantitative analysis and purification of therapeutic proteins
This pan European consortium focusses on the qualitative and quantitative analysis and purification of therapeutic proteins. This 4-year project begins in October 2017 and a PhD student (ESR) will be based at Ludger for three years. Our PhD student will focus on the development of automatable and high throughput techniques to determine site specificity and quantification of N and O glycan profiles of EPO and TNF-AB. The project will build upon a recently developed product, VTAG, used to analyze and relatively quantifyglycan types on the Fc receptor of monoclonal antibodies without releasing the glycan. Glycans from the therapeutic proteins will be analysed using UHPLC based hydrophilic interaction chromatography, and a glycopeptide fluorophore label will be optimized for MS and CGE-LIF analysis by chemical modification. Additionally, quantitative glycopeptide standards will be prepared and finally the assay will be automated and validated according to ICHQ2(R1) guidelines.

www.analytics4biologics.eu

2015-2020
Glycoenzymes for Bioindustries
Glycoenzymes are responsible for the biosynthesis of all glycans and glycoconjugates and as such provide a rich source of biocatalysts for industrial applications; however, few glycoenzymes are commercially available. The Glycoenzymes for Bioindustries project has been created to generate a panel of glycoenzymes which can be commercialised for glycoscience and Industrial Biotechnology applications. In this 60 month project, approximately 1000 different enzymes will be produced along with a comprehensive database of benchmarked performance data. Selected examples will be produced at industrial specification for evaluation by industrial partners. The goal of the project is to enable the increased use of glycoenzymes, shaping future R&D and transforming industrial processes.

The project has been awarded funding by Innovate UK, BBSRC and EPSRC. The consortium is comprised of the following partners: University of Manchester, John Innes Centre, University of Newcastle, Institute of Food Research, Ludger Ltd (industrial partner), Biocatalysis Ltd (industrial partner), and Prozomix Ltd (sub contractor).

www.glycoenzymes.com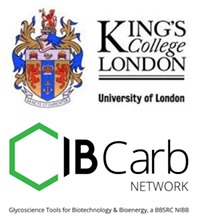 Jan 2017-Sept 2017
GlycoShape: Defining and designing altered IgE glycoforms
Academic supervisors: Dr Gerd Wagner & Dr Sophia Karagiannis (King's College London). Industrial partner: Ludger Ltd.

Immunoglobulin E (IgE)-based antibodies are currently under investigation as novel immunotherapeutics for the treatment of cancer [1]. IgE is a heavily glycosylated glycoprotein, whose glycans make up more than 10% of its molecular mass [2]. Manipulating the glycan structure of IgE therefore offers a unique opportunity to alter the biological properties of IgE-based antibodies. However, while it is clear that the number and nature of IgE glycans significantly affect the biological and pharmacological activity of IgE-based antibodies, it is not clear, how.

In the GlycoShape project, we seek to clarify the role of glycans for IgE activity, and to exploit this knowledge for the development of altered IgE glycoforms. Bringing together expertise in IgE pharmacology (Karagiannis), chemical inhibitors of glycan biosynthesis (Wagner) and high-performance glycoanalytics (Ludger Ltd), we will provide proof-of-concept for a cost effective, flexible, operationally simple and potentially generic method for the glycoengineering of recombinant therapeutic glycoproteins.

REFERENCES
[1] Josephs DH, Spicer JF, Karagiannis P, Gould HJ, Karagiannis SN. IgE immunotherapy: a novel concept with promise for the treatment of cancer. MAbs 2014, 6, 54.
[2] Plomp R, Hensbergen PJ, [...] Wuhrer M. Site-Specific N-Glycosylation Analysis of Human Immunoglobulin E. J. Proteome Res. 2014, 13, 536.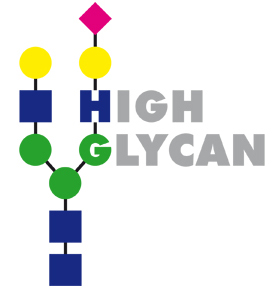 2011-2016
HIGH GLYCAN - EU FP7-funded programme for development of high throughput glycomics technology.
Dysfunctional glycosylation is associated with a wide range of diseases including cancer, diabetes, as well as congenital, cardiovascular, immunological and infectious disorders. Furthermore, it is widely accepted that glycosylation of biopharmaceuticals can impact safety and therapeutic efficacy. Despite the strong evidence for measuring glycosylation in disease and biologicals, glycomics is significantly lagging behind genomics and proteomics, mainly due to the absence of high-throughput analytical methods which can reliably quantify a multitude of glycan structures in complex biological samples. The HighGlycan programme has been set up to address this by developing high thoughput glycan analysis using HPLC, MS and CGE-LIF technologies.

www.highglycan.eu

2014-2016
GlycoStore - a database of retention properties for glycan analysis
GlycoStore is a curated chromatographic, electrophoretic and mass-spectrometry composition database of N-, O-, glycosphingolipid (GSL) glycans and free oligosaccharides associated with a range of glycoproteins, glycolipids and biotherapeutics. The database is built on publicly available experimental datasets from GlycoBase developed in the Oxford Glycobiology Institute and then the National Institute for Bioprocessing Research and Training (NIBRT). It has now been extended to include recently published and in-house data collections from the Bioprocessing Technology Institute (BTI) A*STAR, Macquarie University and Ludger Ltd. GlycoStore provides access to approximately 850 unique glycan structure entries supported by over 8500 retention positions determined by: (i) hydrophilic interaction chromatography (HILIC) ultra-high performance liquid chromatography (U/HPLC) and reversed phase (RP)-U/HPLC with fluorescent detection; (ii) porous graphitized carbon (PGC) chromatography in combination with ESI-MS/MS detection; and (iii) capillary electrophoresis with laser induced fluorescence detection (CE-LIF). GlycoStore enhances many features previously available in GlycoBase while addressing the limitations of the data collections and model of this popular resource. GlycoStore aims to support detailed glycan analysis by providing a resource that underpins current workflows. It will be regularly updated by expert annotation of published data and data obtained from the project partners.

PUBLICATION:
GlycoStore: a database of retention properties for glycan analysis.
Bioinformatics. 2018 Sep 15;34(18):3231-3232.
Zhao S, Walsh I, Abrahams JL, Royle L, Nguyen-Khuong T, Spencer D, Fernandes DL, Packer NH, Rudd PM, Campbell MP.
doi: 10.1093/bioinformatics/bty319

www.glycostore.org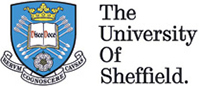 2015-2019
UK BBSRC iCASE award PhD student - Sheffield University


2013-2017
UK BBSRC iCASE award PhD student - Reading University
---
To view our posters, please visit our Posters page.