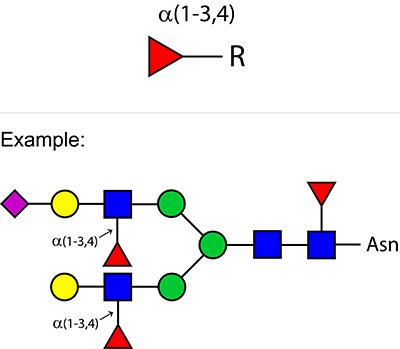 LudgerZyme α(1-3,4) Fucosidase Kit
LZ-FUCOSIDASE-01-KIT
The enzyme recognises α1-3,4 fucosylated glycans (e.g. Lewis X/A epitopes, including their sialylated counterparts) and hydrolyses terminal α1-3 and α1-4 fucosyl linkages in these substrates without the need to remove sialic acid.

Product guide


Certificate of stability
Part Number
LZ-FUCOSIDASE-01-KIT
Non-sialidase dependant hydrolysis of antennary fucose moieties
Effective on both glycopeptides and free glycans
Highly specific (α1-3,4 fucosylated glycans)
Kit includes enzyme plus reaction buffer.
Sufficient for up to 50 samples.