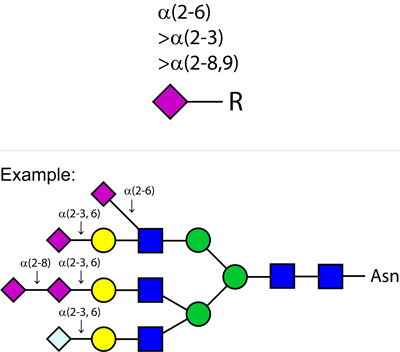 E-S001
α(2-3,6,8,9) Sialidase cleaves all non-reducing terminal sialic acid residues from complex carbohydrates and glycoproteins. In addition, the enzyme will cleave branched sialic acids (linked to an internal residue).
Recombinant from Arthrobacter ureafaciens in E. coli

View product documentation: Specsheet / CofA / MSDS
Amount of Enzyme
0.3 U / 60 µL
Kit includes enzyme plus reaction buffer.
Sufficient for up to 60 reactions.