Collaborative R&D Programmes
---

2016-2020
GlySign - EU Horizon 2020 research and innovation programme (Marie Sklodowska-Curie grant agreement No 722095): a research training network on glycomic clinical markers and assay development for Precision Medicine.
The importance of glycomics to healthcare is summarised in a recent report endorsed by the US Academies which stated that "glycans are directly involved in the pathophysiology of every major disease" and that "additional knowledge from glycoscience will be needed to realize the goals of precision medicine and to take advantage of the substantial investments in human genome and proteome research and its impact on human health". The name GlySign refers to the distinctive and complex changes in the glycomics profiles or 'Glycan Signatures' of the body's glycoproteins that occur during progression of many chronic diseases including cancers and inflammatory conditions. GlySign aims to train skilled glycomics specialists and offers 6 PhD positions for EarlyStage Researchers (2 based at Ludger). Ludger is joined in the GlySign consortium by Genos and Leiden University Medical Center.
---

2015-2020
Glycoenzymes for Bioindustries
Glycoenzymes are responsible for the biosynthesis of all glycans and glycoconjugates and as such provide a rich source of biocatalysts for industrial applications; however, few glycoenzymes are commercially available. The Glycoenzymes for Bioindustries project has been created to generate a panel of glycoenzymes which can be commercialised for glycoscience and Industrial Biotechnology applications. In this 60 month project, approximately 1000 different enzymes will be produced along with a comprehensive database of benchmarked performance data. Selected examples will be produced at industrial specification for evaluation by industrial partners. The goal of the project is to enable the increased use of glycoenzymes, shaping future R&D and transforming industrial processes.
The project has been awarded funding by Innovate UK, BBSRC and EPSRC. The consortium is comprised of the following partners: University of Manchester, John Innes Centre, University of Newcastle, Institute of Food Research, Ludger Ltd (industrial partner), Biocatalysis Ltd (industrial partner), and Prozomix Ltd (sub contractor).
---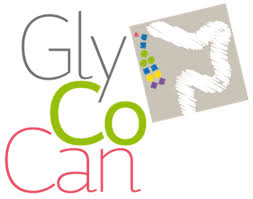 2015-2019
GlyCoCan - EU funded Marie Curie European Training Network: Exploiting Glycosylation of Colorectal Cancer for the development of improved diagnostics and therapeutics.
Colorectal cancer (CRC) is the second most common cancer in Europe and is one of the most curable cancers when detected in its early stages. However, the heterogeneous nature of CRC leads to highly variable disease progression and outcome as well as treatment response, resulting in an urgent need for personalized treatment and biomarkers. GlyCoCan will enhance our understanding on the structure-function relationship of glycosylation in CRC. The goal is to discover improved diagnostic and prognostic biomarkers and pave the way for novel therapeutic targets.
---

Feb 2017- Jan 2018
GlycanDx-MODY: Biomedical Catalyst 2016 - Feasibility Study grant funding from Innovate UK, for a glycomics precision diagnostic assay for Maturity Onset Diabetes of the Young (MODY)
MODY affects 1-4% of the diabetes patient population and it is estimated that at least 90% MODY patients are misdiagnosed and therefore, often prescribed ineffective treatment. A clinical diagnostics 'MODY' assay has been developed to identify patients with the most common form of MODY, HNF1A-type. These patients have reduced plasma outer arm fucosylation which is caused by defects in the HNF1A gene. The MODY assay is a plate based biochemical assay which provides a faster and more affordable alternative to genetic testing.
This exciting project, named GlycanDx-MODY, will be led by Ludger Ltd and includes the following partners; Genos (Croatia) and OCDEM (Oxford University, UK). The goal is to develop a clear business and technology plan for this assay to facilitate its incorporation into a diagnostic pathway for MODY which will ultimately be adopted by healthcare providers at the primary care level.
---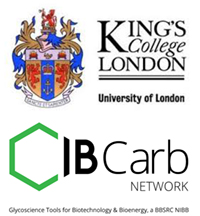 Jan 2017-Sept 2017
GlycoShape: Defining and designing altered IgE glycoforms
Academic supervisors: Dr Gerd Wagner & Dr Sophia Karagiannis (King's College London). Industrial partner: Ludger Ltd.
Immunoglobulin E (IgE)-based antibodies are currently under investigation as novel immunotherapeutics for the treatment of cancer [1]. IgE is a heavily glycosylated glycoprotein, whose glycans make up more than 10% of its molecular mass [2]. Manipulating the glycan structure of IgE therefore offers a unique opportunity to alter the biological properties of IgE-based antibodies. However, while it is clear that the number and nature of IgE glycans significantly affect the biological and pharmacological activity of IgE-based antibodies, it is not clear, how.
In the GlycoShape project, we seek to clarify the role of glycans for IgE activity, and to exploit this knowledge for the development of altered IgE glycoforms. Bringing together expertise in IgE pharmacology (Karagiannis), chemical inhibitors of glycan biosynthesis (Wagner) and high-performance glycoanalytics (Ludger Ltd), we will provide proof-of-concept for a cost effective, flexible, operationally simple and potentially generic method for the glycoengineering of recombinant therapeutic glycoproteins.
REFERENCES
[1] Josephs DH, Spicer JF, Karagiannis P, Gould HJ, Karagiannis SN. IgE immunotherapy: a novel concept with promise for the treatment of cancer. MAbs 2014, 6, 54.
[2] Plomp R, Hensbergen PJ, [...] Wuhrer M. Site-Specific N-Glycosylation Analysis of Human Immunoglobulin E. J. Proteome Res. 2014, 13, 536.
---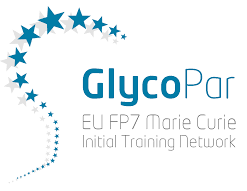 2013-2017
GlycoPar - EU FP7-funded Marie Curie Initial Training Network on parasite glycobiology.
Protozoan parasites and helminths are the cause of some of the most devastating diseases worldwide and a major effort is needed to be able to control or eliminate these diseases. Glycoconjugates are present on the surface of many parasites and they are frequently involved in their survival strategies by forming a protective barrier against host defences. GlycoPar has been set up to study parasite glycobiology in detail and translate this research into successful therapeutic strategies.
---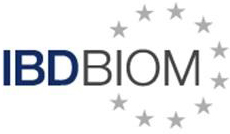 2012-2016
IBD-BIOM - EU FP7-funded programme for development of glycan based clinical diagnostics for patients with inflammatory bowel diseases.
The aim of IBD-Biom is to discover new, more reliable clinical biomarkers for IBD to allow the early diagnosis of patients and to point to possible molecular targets for new, improved therapies for patients. To date, genome-wide association studies have identified around 100 IBD susceptibility loci but clinical application has been limited. In this programme, an IBD biomarker discovery and assay system (IBD-BDAS) will be developed and used for biological samples from 6000 well characterised IBD patients and controls with the aim of identifying possible biomarkers.
---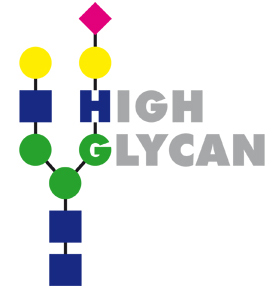 2011-2016
HIGH GLYCAN - EU FP7-funded programme for development of high throughput glycomics technology.
Dysfunctional glycosylation is associated with a wide range of diseases including cancer, diabetes, as well as congenital, cardiovascular, immunological and infectious disorders. Furthermore, it is widely accepted that glycosylation of biopharmaceuticals can impact safety and therapeutic efficacy. Despite the strong evidence for measuring glycosylation in disease and biologicals, glycomics is significantly lagging behind genomics and proteomics, mainly due to the absence of high-throughput analytical methods which can reliably quantify a multitude of glycan structures in complex biological samples. The HighGlycan programme has been set up to address this by developing high thoughput glycan analysis using HPLC, MS and CGE-LIF technologies.
---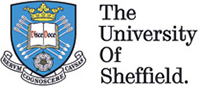 2015-2019
UK BBSRC iCASE award PhD student - Sheffield University




---

2013-2017
UK BBSRC iCASE award PhD student - Reading University



---
Contacts
R&D Programmes
Dr. Daniel Spencer
Head of Development
daniel.spencer@ludger.com